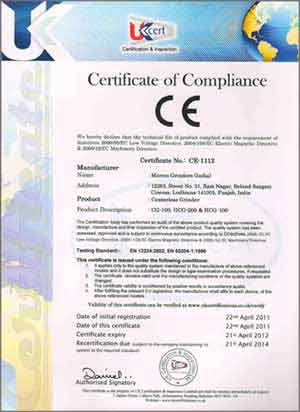 Quality is not just the buzzword in our organization, but it is a crucial aspect that well defines our working procedures. To achieve best quality in our grinding machines, and to make it suitable for both feed and infeed grinding; different quality parameters are adopted in our unit. Right from selecting the right grade of stainless steel and other material of construction, proper care is taken to ensure high quality centerless grinding machines and cylindrical grinding machines are delivered to our valued clients.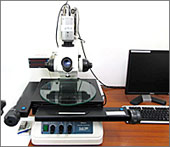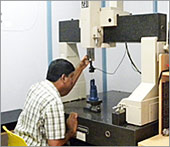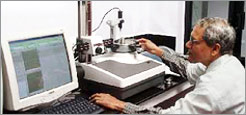 Our production operations are backed by well defined quality mechanism that allows us to bring better operational security, transparency as well as usability standards in the machine range offered. Further, the precision quality assurance system also incorporates defined production standards in terms of
Physical production
Measurement
Machine control
Environmental sustainability
Accountability
Characterized by superior quality standards that are maintained throughout products' life cycle, we are also able to maintain continuous improvements of products while maintaining close cooperation with customers. As a crucial aspect, the quality standards maintained and delivered also define our working procedures. This is done to achieve best quality in grinding machines as well as make it suitable for both through-feed and in-feed grinding applications. For this, we maintain use of right grade of stainless steel as well as other material of construction so as to ensure high quality centerless grinding operations are achieved through these machines.
Some of the other steps that allow us to maintain quality include:
All processes backed by experienced machinists
Meeting all specifications with highest quality components on each and every application
Automating different types of in-feed and thru-feed jobs
Well established Engineering department supported by experienced mechanical, electrical and programming engineers
Expertise in thinking innovative and progressive
Further, we also closely maintain following well defined processes that assist us in maintaining quality standards:
Research process
Design process
Development process
Material Purchasing process
Processing process
Assembly process
Testing process
Inspection & Delivery process